Passive fund-raising
Boght Hills participates in the following passive funds raisers throughout the school year. Please take a few minutes to review the following list.
Box Tops for Education
Box Tops for Education are found on hundreds of items you may use each day. Be sure to check out www.boxtopsforeducation.com for a complete list of participating products (or click
here
) and coupons. For each Box Top for Education that is submitted from a participating brand, the school earns 10 cents. Since Boght Hills started participating in the program, we have earned $10,065.
If you would like your child entered into the monthly drawing for a gift card, please write their name
and
classroom on
each
box top and place them in the collection box in the lobby of the school. The drawing is held near the end of each month. Gift cards are typically from Barnes and Noble (K-3) or Regal Cinemas (4-6). Please be sure not to send in expired Box Tops as they cannot be submitted. The box tops can be placed in the collection box in the lobby of the school.

Price Chopper Tools for Schools
Boght Hills can earn free school supplies and equipment when you enroll your Price Chopper AdvantEdge Card. Go to www.pricechopper.com and select Savings then Tools for Schools. It only takes a few minutes to sign up and select Boght Hills (school code 15737). All purchases made using your AdvantEdge card during the promotion period will automatically be credited to our school and every dollar spent earns one point. Purchase any Price Chopper or Central Market Classics brands and we receive double points.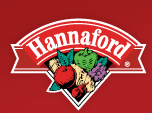 Hannaford Helps
From September 1 to December 1, purchase select participating products in the Hannaford Helps program and Boght Hills will earn "school dollars". These school dollars come in the form of a register coupon. Simply take this coupon after check out and turn it in at the collection tower located at the front of the store in the slot for Boght Hills. For every 4 participating products that you purchase the school will receive 3 school dollars and in April we will receive a check for the total amount submitted. For a list of participating products, check out www.hannaford.com and select about us>community>Hannaford helps.
Amazon Smile
When you do your back to school shopping at
smile.amazon.com/ch/23-7006028
, Amazon donates to Boght Hills School PTA. There is no cost to you, please just remember to always start your shopping experience at https://smile.amazon.com after you have selected Boght Hills PTA as the charity you want to support